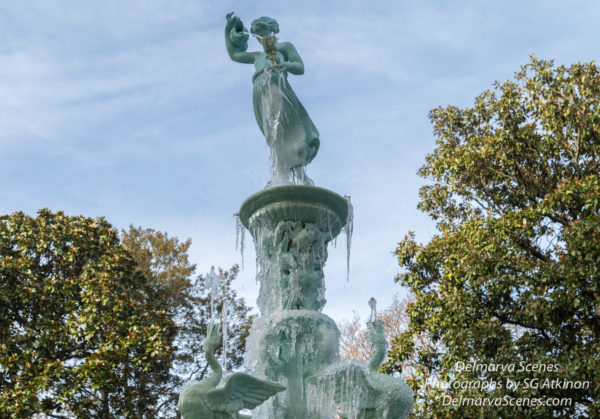 While you can plan for hours, days and even months to get that one amazing shot, sometimes it just happens. This photo came from one of those chance moments
One Saturday afternoon I was passing through Chestertown and decided to stop at the town's Fountain Park. When the morning dawned it had been below freezing with the temperatures still being cold but well above freezing. The fountain had not be shut down yet for the winter and still flowing.
Hebe is the goddess on top of the fountain.
This photo is the November Photo in the Kent County in Pictures 2019 Calendar